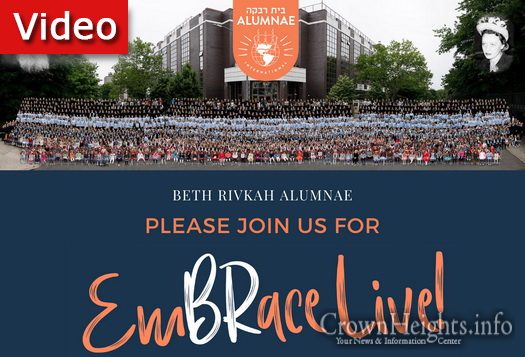 Bais Rivkah has announced its finalists for its Chinuch Tank initiative. The winner will be chosen by the audience at Bais Rivkah's Embace Live reunion. The winner will receive a $1000 cash prize and $25,000 to implement the idea in school. Be sure to reserve your spot at Embrace Live for your chance to impact the future of chinuch at Bais Rivkah.
Here are our finalists:
Mrs. Liba Rapoport
Grade 2
A unique way for teachers and parents to collaborate, ensuring that the lessons taught at home and in school complement and strengthen each other, and providing education and support for parents.
Mrs. Chaya Deitsch
Grade 8
A plan to expand a warm and personal program that has seen tremendous success in framing tznius as positive and empowering for our girls.
Ms. Chaya Zirkind
Grade 10
An initiative utilizing custom software to completely change the face of curriculum development, immeasurably improving education quality.
Ms. Miriam Elberg and Mrs. Chayale Tzukernik
Grades 10-12
A solution to the unsolvable: empowering and enabling our dedicated teachers, many of whom are also busy mothers, to invest time in their own learning and growth so that they can pass that passion and knowledge on to their students.
Mrs. Ella Lerman
Grade 12
A novel technology platform that will provide mentoring and support for our teenagers using the medium that they are most comfortable with, filling a void that is really necessary for their growth.