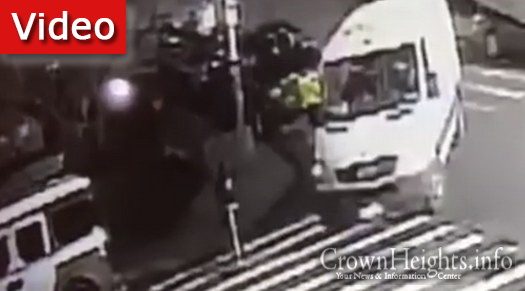 Child Struck by Van in Crown Heights, Miraculously Avoids Serious Injury
by CrownHeights.info
Just after 7:00pm Sunday evening, a child riding his scooter down Brooklyn Ave was struck by a van turning onto Crown Street.
The child had just begun crossing over Crown Street with the right of way, when the cargo van quickly took the right turn from Brooklyn Ave onto Crown Street, striking the child and throwing him to the ground.
Hatzalah responded, and treated the child who miraculously avoided serious injuries.