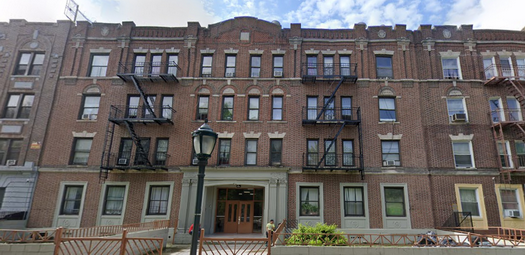 Crown Heights Tenants Sue Infamous Landlord for Rent Overcharges
A group of 22 tenants at a Crown Heights apartment complex is suing their landlord — who made the public advocate's list of "worst" landlords — for $2 million over claims of rent overcharges.
The lawsuit says that a 2002 rent-freeze order at 1074 Eastern Parkway banned rent increases until conditions throughout the building were repaired, but the landlord, Rubin Dukler, then increased the rent on every lease renewal offer he made to tenants, according to Crain's, citing court documents and the tenants' attorney.
Dukler was on New York City Public Advocate Jumaane Williams' list of the 100 "worst" landlords in the city in 2019, with 344 open summonses over housing court violations.
Read More at therealdeal.com