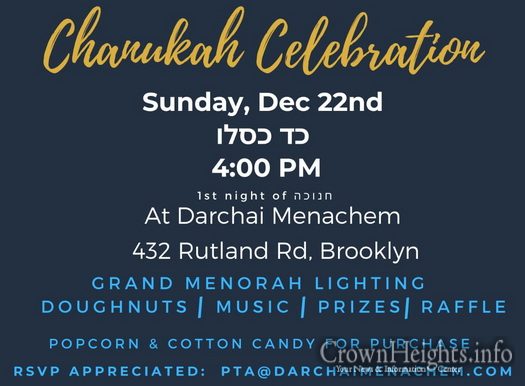 Darchai Menachem's PTA invites all Darchai families and friends to join together for Darchai's first outdoor Menorah Lighting on Sunday, December 22nd, the first night of Chanukah.
☆ Please join for live music, dance and treats.
☆ Come take photos with the maccabees and big dreidel.
☆ Check out the homemade LARGE Menorah created by Darchai's very own Mesivta boys!
☆ There will be cotton candy, popcorn and mini auction available for purchase.
Event starts at 4:00pm.
Please note the street will be blocked off by the NYPD, and parking will be limited.