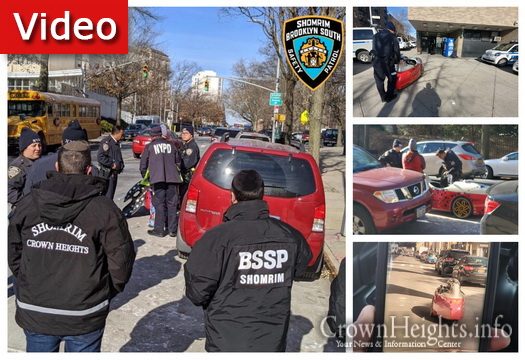 by CrownHeights.info
Two Shomrim organizations mobilized Thursday, after a man brandished a fake gun in Boro Park fled into Crown Heights.
The man who brandished the gun was riding a distinctive bike on 58th and New Utrecht in Boro Park when he threateningly brandished the gun at a Chossid. Boro Park Shomrim responded, and after following him to Lincoln Ave and Flatbush Avenue watched him brandish the gun again at another Jew.
Boro Park Shomrim continued to follow the man as he made his way into the Crown Heights area. Crown Heights Shomrim was notified, as well as the NYPD's 71st precinct.
The man was stopped on President St and Washington Ave where he after finding the fake gun on him, he was taken into custody.
The man was charged with brandishing a firearm, and is being investigated for a possible Hate Crime.
Update: The 71st precinct has updated that the incident will not be treated as a hate crime, and the perpetrator will be charged with menacing.