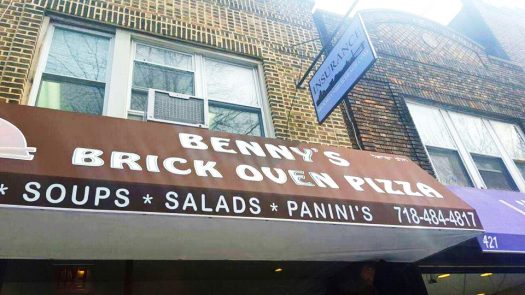 Benny's Brick Oven Sells To New Owner
by CrownHeights.info
Benny's Brick Oven Pizza, which was originally Pomondori Pizza, has changed owners yet again, this time to Crown Heights businessman Itzik Benabou.
The store has changed owners multiple times over the years.
Benabou has collected a large number of businesses in Crown Heights, including the iconic Kol Tuv store on Kingston Ave, The Marketplace, Empire Kosher, and House of Glatt.
Benabou also holds ownership of Kingston Pizza, another major Pizzaria in Crown Heights.
Recently, Itzik Benabou became better known for a great act of chesed. After purchasing a home on Crown Street, he opened it to the community to host brisim, at entirely no cost.