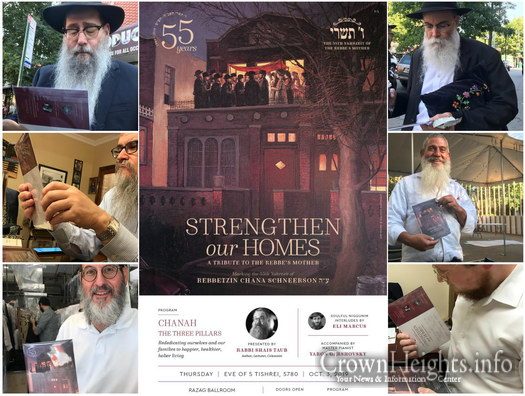 A highly anticipated event is scheduled for this Thursday in Crown Heights. "Strengthen our Homes – A Tribute to the Rebbe's Mother," will mark the 55th Yartzeit of Rebbetzin Chana, with speaker Rabbi Shais Taub, and master Pianist Yaron Gershovsky.
The event, scheduled for Thursday October 3rd, is open to Men and Woman, and will take place at the Razag Ballroom in Crown Heights.
The program includes "Chanah, The Three Pillars," a presentation by Rabbi Shais Taub on rededicating ourselves and our families to happier, healthier, holier living.
The Rebbe spoke about Rebbetzin Chana, saying "The name of my mother ע"ה is an acronym for Challah, Niddah, and Hadlokas Haner-the three pillars upon which every Jewish home is built…. Accordingly, we should utilize the empowering day of her yahrzeit… to increase in all these matters, and preferably to do so in her merit."
Entertainment for the evening will be singer Eli Marcus, accompanied by master pianist Yaron Gershovsky, violinist Yonason Rothman, flutist Yehuda Piamenta, and guitarist Nachman Dreyer.
Doors open at 8:30pm, Program from 9:00pm-10:00pm.
Light refreshments will be served. Admission $10.