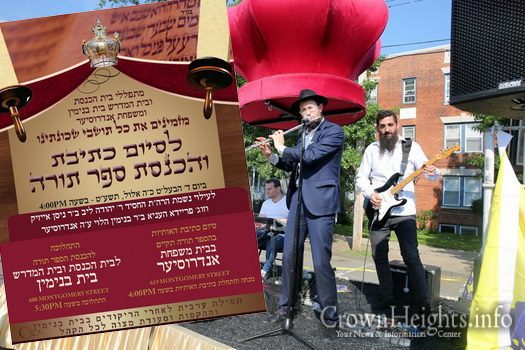 The Crown Heights community has been invited to join the Andrusier family, and the mespalelim of The Bais Binyomin Shul of Crown Heights, in welcoming a new Sefer Torah.
The Sefer Torah was written in memory of R' Leibel and Freida Andrusier, OBM, and sponsored by the mespalelim of Bais Binyomin Shul. R' Leibel Andrusier, a longtime Crown Heights resident, served as the Baal Koreh at Bais Binyomin Shul.
The Siyum Sefer Torah will take place this Wednesday, September 25th, be at the Andrusier home at 619 Montgomery St beginning at 4:00pm.
The procession will make its way from there to The Bais Binyomin Shul at 680 Montgomery St. for the Hachnasas Sefer Torah and hakafos.