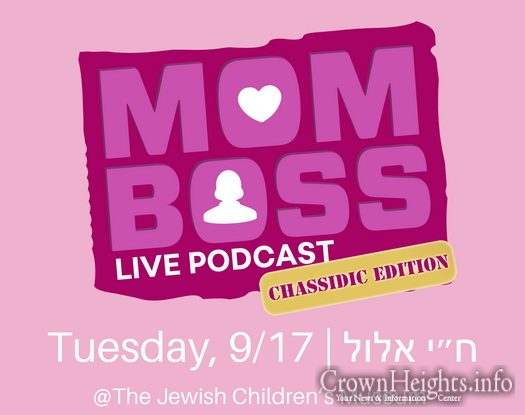 A spectacular event this Tuesday night, Chai Elul, has been planned for women of Crown Heights at the JCM.
The event is being produced by the Crown Heights based Jewish Women Influencers, and their goal is to inspire women in areas of "Purely Family"; Marriage, Chinuch, Parenting, Taharas Hamishpacha, and more. This event will highlight the female influencers in our midst.
The Mom Boss: Chasidic Edition Panel will include Devorah Bukiet, Rivky Katz and Chaviva New.
Guest Speaker at the will be the sought after, Amanda Spiro.
Wonderful music will be provided by Esther Freeman, Moussia Mendelsohn, Chaviva Tarlow, Laura Melnicoff, and more.
Ticket prices:
$15 at the door $10 in advance
PayPal 646 538 3414 CashApp $JWinfluencers
Farm fresh milchig buffet by Belleevents.
Join us at the JCM, this coming Tuesday, 8:00pm, for a Chai Elul Event to remember!