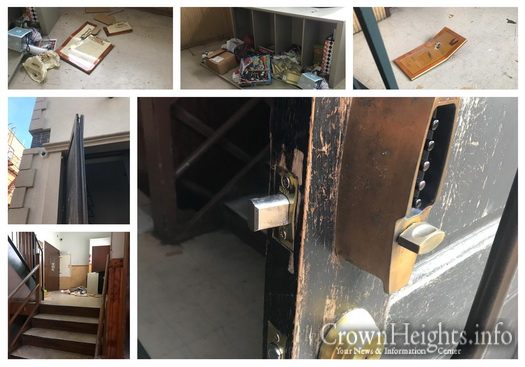 A Crown Heights Shul was broken into early Monday morning, leaving the shul in shambles, and items worth thousands of dollars stolen. The break in is under investigation.
by CrownHeights.info
Congregants of Itchke's Shtibel, located at the Maple Street Shul on Maple Street and Albany Ave, found their shul in shambles Monday morning, after someone broke in earlier in the morning.
The shuls door had been forced, and items strewn across the floors and hallways. Wall placards and pictures had been ripped from the walls, and medical equipment worth thousands of dollars stolen.
The police were called, and are investigating the break in.