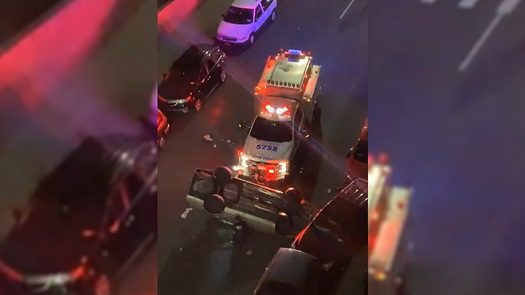 A 37-year-old man was hospitalized early Friday morning after being shot while driving in his car in Brooklyn.
Police say it happened near Crown Street and Schenectady Avenue in Crown Heights around 3:30 a.m.
Police say the man was shot in the chest, and while trying to drive away, overturned his car.
No one else was hurt in the incident.
Read More AT NY1,com