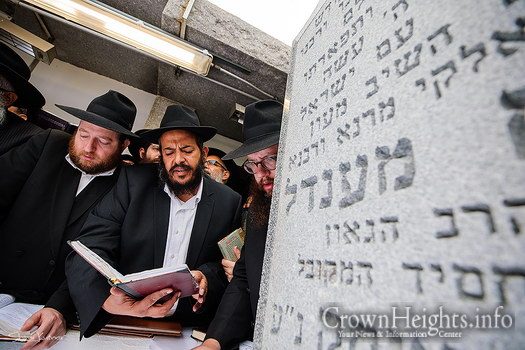 In honor of Gimmul Tammuz, tonight, Wednesday night, there will be two buses leaving from Crown Heights and going to and from the Ohel, for a fee of only $3.
Leaving Kingston and Eastern Parkway at 9:50pm
The buses will remain at the Ohel for one hour, and will return to Crown Heights by 12 Midnight.
$3.00 Round-trip.
Question: Since when do we go a beis hachayim on Rosh Chodesh?
Answer: Going to the Rebbe at the Ohel is different than going to a beis hachayim.
Rabbi Sholom Ber Chaikin from Cleveland, Ohio was consulted and he said: "If you don't go to other kevorim, only in the Ohel, we are noiheg to go on Rosh Chodesh".
In addition, the Rebbe himself went to the Ohel a few times on Rosh Chodesh and once on Chol Hamoed.