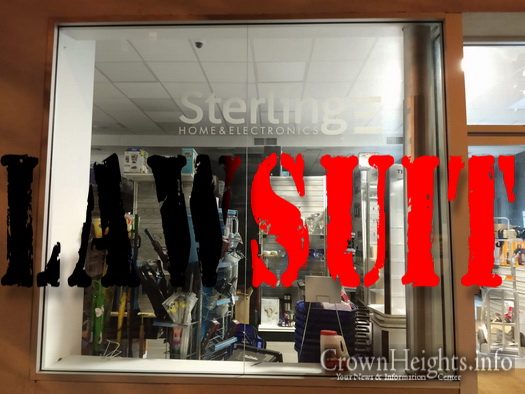 The people burned in the Sterling Electronics Credit Card "Swipe for Points", have filed a lawsuit against the store, as well as its affiliated entities. The lawsuit, which lays bare how far the scheme went, details approximately $7 Million dollars in Credit Card Losses.
by CrownHeights.info
Sterling Electronics, the Crown Heights merchant that ran a Credit Card "Swipe for Points" scheme, now has a legal spotlight on it, as those burned in the scheme file a lawsuit.
Legal paperwork filed with the Kings County Supreme Court, name 53 individuals, and 5 small businesses as Credit Card holders who were roped into the scheme.
The Credit Card holders argued in the filing that the merchant (Sterling Electronics) had "fraudulently induced the Plaintiffs (Card holders) to allow the Merchant Defendant (Sterling Electronics) to utilize the Plaintiffs cards", and that they were not reimbursed for the fraudulent charges.
The charges, totaling approximately $7 Million Dollars in Credit Card swipes, were left for the Card Holders to burden.
The "Swipe for Points" was not the only part of the scheme. Private loans, as well as legal bank loans were also part of the scheme, adding over $1 million Dollars to the grand total.
Gershy Neumann, the alleged perpetrator of the scheme, disappeared from the public eye, and has been communicating through a lawyer, according to one of the victims.
The Sterling Electronics store was cleared out soon after the scheme broke, leaving only empty shelves behind, and no merchandise to make up for the losses.