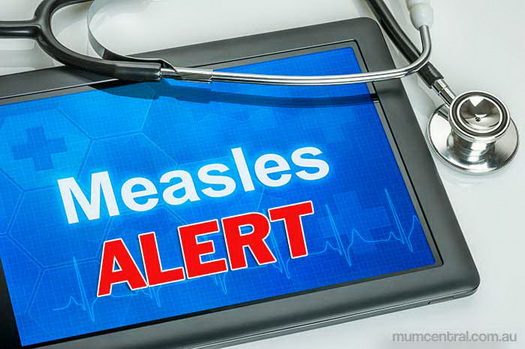 Bais Chaya Mushka Measles Exposure Spreads to 4 Others, A Letter From Dr Rosen
As the Measles exposure at Bais Chaya Mushka school in Crown Heights begins to spread, Dr Eli Rosen has published the following letter about the outbreak:
The measles outbreak in Crown Heights is widening at this time, with at least four confirmed cases in the past two weeks. At this time it appears to be centered around students at Beis Chaya Mushka and their contacts. However, there is clearly a concern of a larger scale outbreak. Vaccination is the only effective way to stop this outbreak. One dose of MMR is 93% effective and two doses are 97% effective.
Quarantine or restricting exposure of possibly infectious children to others is a vital practice in order to protect the public at large. Please be especially cautious to observe quarantine principles. Remember, measles is spread in the air and as such, being in the same room as an infectious person may result in the spread of measles. Measles may be infectious during the prodrome period, prior to rash, when the child appears to have a relatively minor illness. Please err on the side of caution. If there is any possibility that your child may be in the prodrome of measles, stay home!
The following are my recommendations, and they are in line with the NYC DOH and apply to those living in Crown Heights:
AT THIS TIME ALL INFANTS SIX MONTHS AND OLDER SHOULD RECEIVE THEIR FIRST DOSE OF MMR VACCINE (this would need to be repeated at one year of age).
Children who are at increased risk (such as those at Bais Chaya Mushka and their contacts), between the ages of 1 and 4, should receive a second dose of MMR at least 28 days after the first dose. A third dose at age 4 will not be required.
Individuals who have had two doses of vaccine are presumed to be immune. Individuals who do not know their vaccine status, or have no documentation of having received vaccination, should receive a dose of MMR. A blood test can be performed to check for immunity, averting the need for vaccine.
People born before 1957 are presumed immune, but those who are in regular contact with children, such as teachers, health care workers etc. should have a blood test and titers performed. People vaccinated in the 60s may have received an ineffective vaccine and should be vaccinated again or have titers checked. Those born after 1971 were given 1 dose of vaccine and in 1989 a second dose was introduced. Most will be immune if properly vaccinated – however, those working in health care settings and schools, or at high risk of exposure, may choose to get titers checked.
The Department of Health will make vaccines available free of charge for all those without insurance. Please contact your health care provider for further guidance. Hopefully, a vaccine clinic will be arranged by volunteer health care workers this week in the neighborhood where all can receive the vaccine. Details to follow.
Eli Rosen M.D.