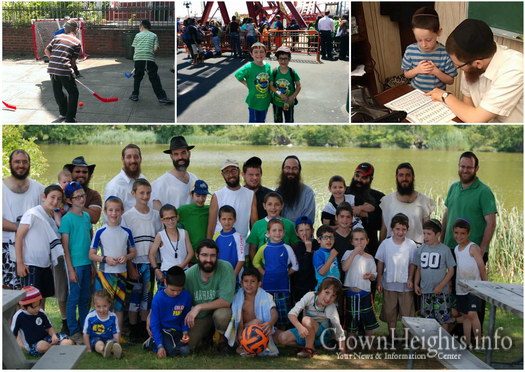 Gan Yisroel of Crown Heights Announces Head Staff, and New Bunk
Gan Yisroel of Crown Heights is happy to announce its head staff for the summer of תשע״ט-2019.
Rabbi Mendel Notik – Head Counselor
Rabbi Levi Paul – Program Director
Rabbi Yoel Vogel – Administration
It is also pleased to announce the opening of a bunk for going-into-pre1A (4.5 – 5 year olds)
CGI – Crown Heights has boys from all of the neighborhood yeshivas and beyond, and offers a exciting and diverse schedule. Activities including sports, swimming, biking, and trips, with extras such as bonfires and camping trips are all part of camp. It also offers transportation from within Crown Heights and serves lunch. This will be the fifth year that it will be running out of Darchai Menachem's campus on Rutland Road.
Please call Camp Director Rabbi Zvi Lipchik at (917)743-2268 or visit www.gych.org for more information. Please also feel free to inquire about job opportunities.