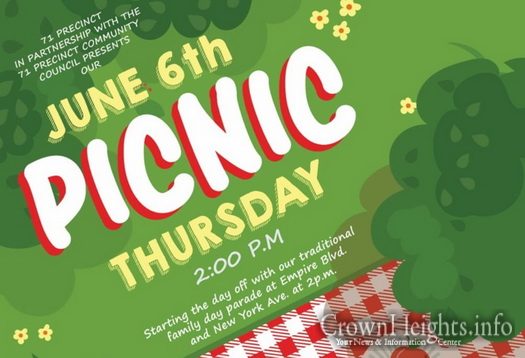 The NYPD 71st Precinct along with the 71st Precinct Community Council will be hosting their annual Crown Heights Harmony Day Parade and Picnic this Thursday, June 6th.
The parade will begin at 2:00pm in front of the NYPD 71st Police Precinct on the corner of Empire Boulevard and New York Avenue.
The parade will end at Hamilton Metz Park around 2:30pm, where the picnic will be until 8:00pm.
The community along with their children are invited, with free kosher food, rides, and entertainment.
This year, there will be Jewish music and a juggler from 4:00pm to 6:00pm as well.