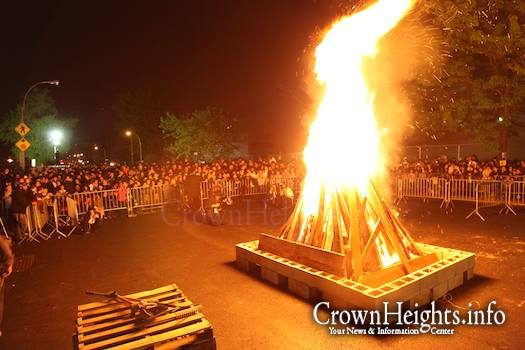 As Lag B'omer begins Wednesday night, a community bonfire event will be taking place at Wingate High School located at 600 Kingston Ave. (between Rutland Rd and Winthrop St).
The event will start at 8:00pm and is open to the public.
The event is sponsored by Anash of Crown Heights as well as Irgun Simchas HaRashbi.