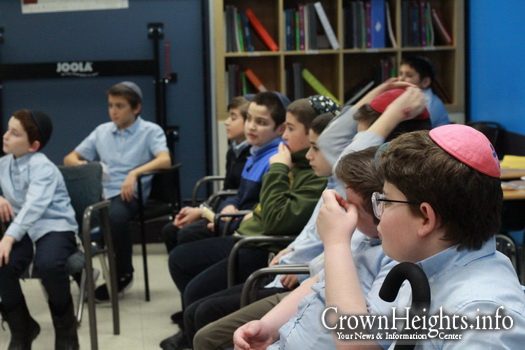 When one teacher stands in front of 25 rambunctious boys, something is going to get lost. With limited time and a lot to cover, teachers move on to the next idea once the average student has grasped a concept. But what about students who aren't average?
Darchai Menachem has a typical class size of 12 students, where one lead teacher and two assistants facilitate learning that is personal and engaging. "It's not your typical yeshiva," says Rabbi Eyal Bension, director. "Every boy gets exactly what he needs."
This Wednesday, March 13th, prospective parents are invited to learn more about what makes Darchai unique. Parents will hear about an approach to education that helps all students succeed.
Spots fill up fast, so interested parents are encouraged to make every effort to attend Wednesday's open house. "We're looking forward to welcoming new students into the Darchai family," says Rabbi Bension.