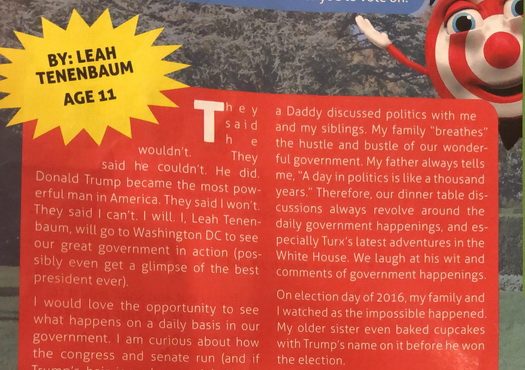 Leah Tenenbaum and Elchonon Korolitzky, are the only two Crown Heights finalist in Ami's epic contest to win a once in a lifetime trip to the White House. All these talented young writers need are your votes.
Ami received thousands of essays from children all over the world stating why they should go to Washington D.C. Leahs' and Elchonons' essays was chosen as one of the best!!!
All thy needs now are your votes.
Please take a minute to vote by completing the form so that a Lubavitcher from Crown Heights can make a real Kiddush Hashem in the White House.
Directions:
1: Download and fill out the the form with your name and phone number
2: Hit the submit button on the bottom of the form (enter the E-mail program that you use)
3: Send e-mail
If your phone/computer will not allow you to type and submit, you can just take a picture of the form, fill out your name and phone number, and e-mail it to Editorial@AmiMagazine.org with the subject line: contest.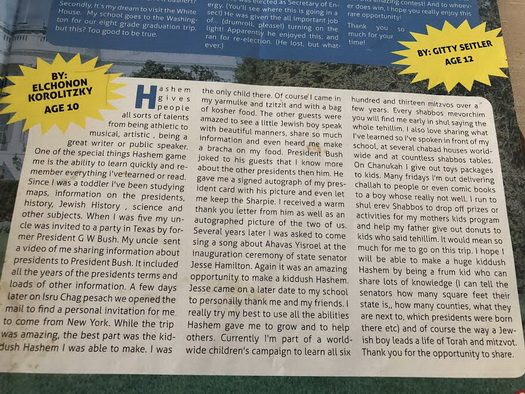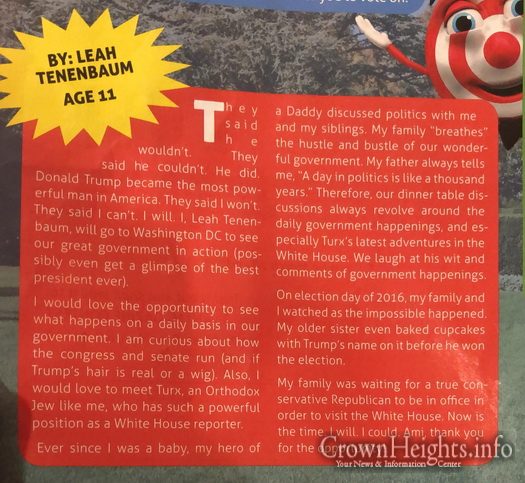 Form