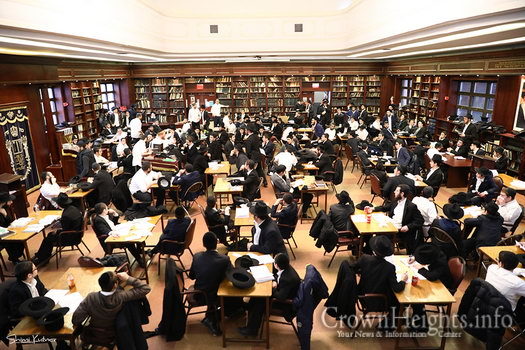 Chovevei Torah Zal. Illustration Photo.
A letter written by the Department of Education calling out four yeshivas for refusing inspectors to evaluate their compliance to DOE guidelines mentioned ULY in a question for clarification. The issue being questioned, How many sites does ULY have?
by crownheights.info
A Department of Education letter that calls out four Brooklyn Yeshivos for not allowing inspectors to their sites includes a question regarding United Lubavitcher Yeshiva. The letter, which deals specifically with high schools, mentions four Yeshivos in Boro Park and Williamsburg that have refused inspection.
The fifth yeshiva discussed in the letter is United Lubavitcher Yeshiva.
The letter first clarifies that the United Lubavitcher Yeshiva on Ocean Parkway has been registered and inspected by the DOE. Yet questions if that registration covers all the ULY sites, naming Chovevei Torah at 885 Eastern Parkway, and 770 Eastern Parkway as additional high schools.
There has been a large outcry by private schools of all religions against the increased regulation of schools by the DOE. Recently, a letter signed by most of the NYC Council called out the DOE for the new guidelines released. The guidelines required a combined span on seven hours dedicated to secular studies for high schoolers.
(In six tweets. Notice the confusion over a 5th potential school…) pic.twitter.com/HAQh6UWCJp

— Lindsey Christ (@LindseyChrist) December 27, 2018