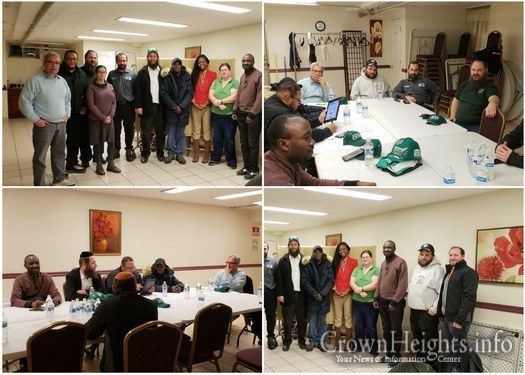 The local chapter of the Community Emergency Response Team held a meeting in Crown Heights Wednesday, with topics including leadership and community cohesion.
by crownheights.info
Community Emergency Response Team CB9, which covers the Crown Heights Area met in Crown Heights Wednesday with the meeting emphasizing leadership, community cohesion, and rejuvenation.
CERT team CB9, is an multicultural team that includes members of many local communities. CERT is a federal FEMA project that gives training and disaster preparedness so that every community can work seamlessly in an emergency.
The local Crown Heights CERT members include Gadi Hershkopf, who volunteers for Crown Heights Shomrim, as well as other members of the Lubavitch Crown Heights Community.
CB9 CERT Team monthly meeting held in crown Heights this evening pic.twitter.com/xYzHQrtRSS

— NYPD 71st Precinct (@NYPD71Pct) December 20, 2018