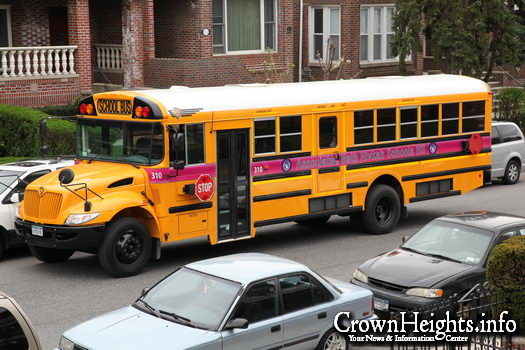 A scare at Beis Rivkah surrounding the smell of gas in the building was declared unfounded Monday morning. A gas leak Sunday from the street in front of the building had left a lingering smell, but no danger.
by crownheights.info
Monday morning, a smell of gas was detected at the entrance way of the Bes Rivkah building. Although a gas leak had previously been reported by the street in front of Beis Rivkah, and the smell was undoubtedly from there, the administration requested National Grid to come down in an abundance of caution.
To dispel rumors, the administration released the following message informing the community of the event, and that no danger was present at any time.
This is the correct version of the message that was sent out by the administration regarding the gas leak near Beis Rivkah.
B"H
Dear Parents,
On Monday we were made aware that there was a gas leak on the corner of Brooklyn and Lefferts Avenues. National Grid responded immediately and repaired the leak. Unfortunately, the fumes seeped into our building.
As of today, the smell remains in the entryway only. None of classrooms have been affected.
Out of concern for our students we called National Grid and requested they come on-site and test our school. They confirmed that although there is a smell in our entryway there is no danger to our students and school should remain open.