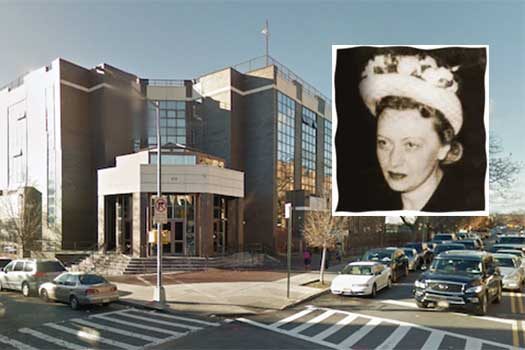 Crown Heights Street to be Named after Rebbetzin
A bill co-naming a section of Lefferts Avenue has passed the NYC Council, the street and intersection in front of Beis Rivkah Elementary schools will be known as "Rebbetzin Chaya Mushka, Schneerson Square."
New York City Council voted on a bill Wednesday, May 24th to co-name Lefferts Avenue between Brooklyn and New York avenues "Rebbetzin Chaya Mushka, Schneerson Square." Campus Chomesh, named for the Rebbe's wife and is part of the flagship Beth Rivkah girls school, sits on the corner of Lefferts Avenue.
The idea to co-name Lefferts Avenue was originally suggested by Rabbi Abraham Shemtov, chairman of Beth Rivkah's board.
Mayor De Blasio will sign the bill into law in the coming weeks. The new sign is expected to be installed before Beth Rivkah's upcoming dinner.
Rebbetzin Chaya Mushka Schneerson (1901-1988), of blessed memory, was the wife of Rabbi Menachem Mendel Schneerson, the Lubavitcher Rebbe. She was also the daughter of his predecessor, Rabbi Yosef Yitzchak Schneerson.
The bill alludes to the selfless dedication of Rebbetzin Chaya Mushka to help others under both Soviet and Nazi rule, and later helped her husband during his time as Rebbe of the global Chabad-Lubavitch movement.
Since her passing in 1988, she has become the namesake of thousands of Jewish girls worldwide. Her legacy is perpetuated by the campus's alumni, which number tens of thousands, who are dedicated to a life of Jewish outreach.
"When Rabbis Moshe Pinson and Yaacov Behrman approached me with the idea, I was immediately on board. It is a great honor to represent a district that was home to this remarkable woman," said Councilman Mathieu Eugene, who sponsored the bill.