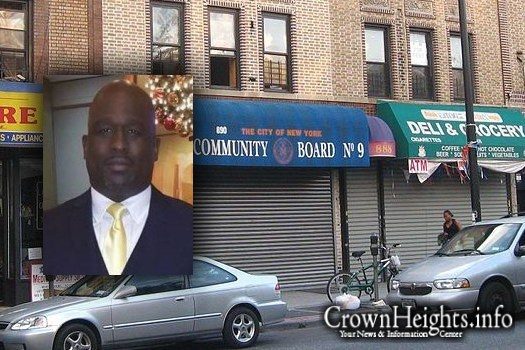 An embattled Community Board 9, already operating without a district manager, will now likely have to operate for the rest of October with an interim chair after Chairman Demetrius Lawrence abruptly announced his resignation.
From DNAinfo by Rachel Holliday Smith:
Community Board 9 Chairman Demetrius Lawrence has resigned effective immediately citing demands from a new job, he told DNAinfo New York.
Lawrence, who served since the spring of 2015, resigned Tuesday in a letter to fellow board members obtained by DNAinfo.
"Due to increased responsibilities associated with a new job I started last month, I have no choice but to step down at this time," he wrote.
The resignation follows a series of controversial leadership changes at the board in recent years. Lawrence, a Crown Heights resident, was the third CB9 chairman in just over two years following a contentious fight over rezoning in the area.
And during his tenure, Lawrence oversaw the ouster of CB9's longtime District Manager Pearl Miles (removed for a "longstanding pattern of misconduct," the board said at the time) and the contentious election of her replacement, Carmen Martinez, who has not yet been installed.
That's because of a court challenge brought against the board by the activist group Movement to Protect the People and its founder, Alicia Boyd, a vocal critic of the board.
Lawrence said his decision to leave was made solely because of the demands of his new job — a technology role with the financial firm Blackstone Group, according to LinkedIn — and not because of any recent controversy.
"It was really difficult for me to manage this job and be effective as a chair for the board," he told DNAinfo. "It was just too much to bear."
He said he "enjoyed chairing the board" and plans to continue serving on CB9 as a member as much as he can.
"It's always a tough decision to leave a leadership position when you're trying to create change in a community," he said.
Following Lawrence's resignation, the board's first vice chair, Dr. Zorina Frederick, will serve as interim chair until nominees for a new leader are chosen and an election takes place.
A replacement must be chosen at the board's November meeting, according to CB9's bylaws.