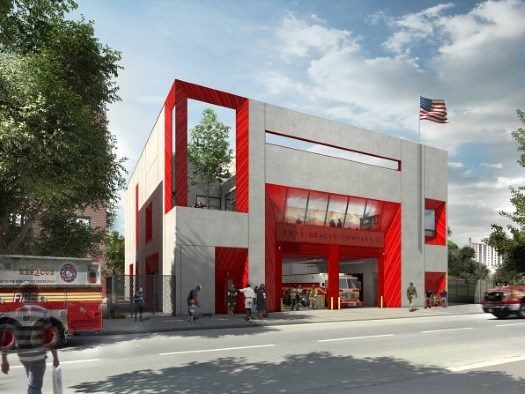 The FDNY is celebrating plans for a futuristically designed firehouse that will set the standard in modern fire department amenities. In a structure that is planned to be completed in 2018, firefighters will have the space and built-in features to expand their ability to recognize and tackle dangerous fires.
From the Brooklyn Reader:
According to a recent report, New York City's Department of Design and Construction broke ground at the site just last week in preparation for the 21,000 square foot structure.
The energy efficient, futuristic firehouse will be home to Crown Heights based Rescue Company 2, perfectly situated at 1815 Sterling Place.
Unlike most outdated and small firehouses, this new design will offer space and tools for firefighters to thoroughly train and re-enact certain rescue scenarios that include balconies or extremely tall buildings.
The exciting new firehouse project was announced in January, with local officials praising the bold new design and the leadership of Studio Gang, an architecture, interior, and urbanism practice based out of Chicago and New York City.