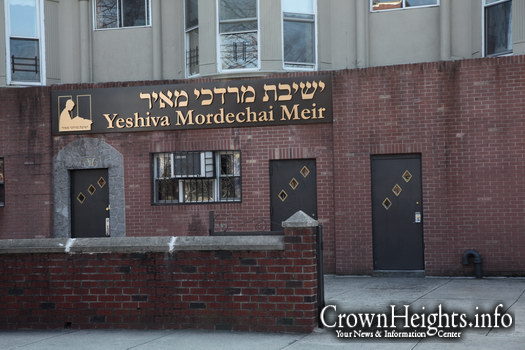 An exposé by the New York Post reveals that the de Blasio administration has lifted a deed restriction on an Eastern Parkway property belonging to Yeshivas Chanoch Lenaar, which will allow it to be redeveloped for housing, in exchange for $150,000.
The deed restriction has been in place since 1980, when the city sold the property to Yeshivas Chanoch Lenaar for a mere $21,000, with the stipulation that it be used only for "non-profit full-time educational and ancillary programs."
The Post reports that the restriction was lifted in 2015 for a payment to the city of $150,000. Included in the deal was the dismissal of $2,855 in outstanding violations on the property.
The property was then sold by Chanoch Lenaar to 874 Eastern Parkway LLC, which is controlled by local Crown Heights developer Shimon Liani, for the sum of $1.5 million.
The Post reports that the deed lift was one of at least eight to take place on de Blasio's watch, and that all eight properties wound up in the hands of developers.
A similar agreement to remove a nonprofit restriction on a Manhattan nursing home in exchange for the city getting $16 million has sparked outrage and four investigations, with some accusing the de Blasio administration of corruption in facilitating the deal.