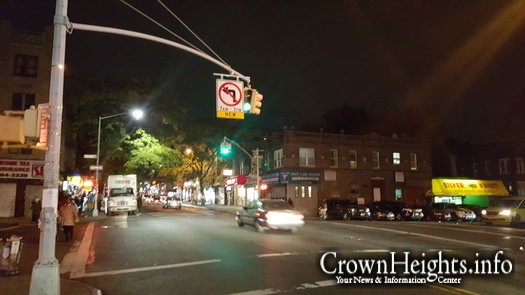 The NYC Dept. of Transportation has enacted a minor new regulation that is likely to have a significant impact on the commute routes of Crown Heights' residents: A left turn from Utica Avenue onto President Street is now forbidden between the hours of 7:00am and 7:00pm.
The reason for the regulation is likely due to the heavy traffic in both directions on Utica Ave. during those hours. Drivers wishing to make the left turn off Utica often have to wait inside the intersection for traffic to ease in the oncoming direction, which can impede the flow of traffic.
Crown Heights residents returning home from areas to the southeast of the neighborhood, such as JFK Airport, the Ohel and the Five towns, will likely be most affected by the change.