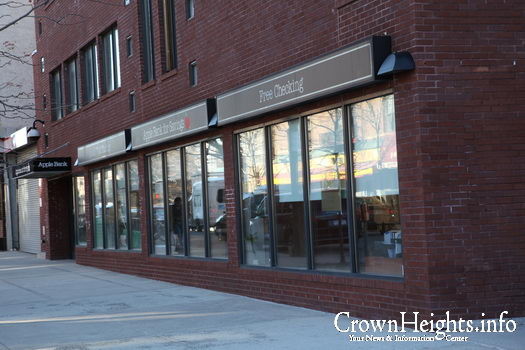 New ATM cards are on their way to several hundred Apple Bank customers whose cards were deactivated after fraudulent activity was discovered by the bank.
Four Apple Bank branches in Brooklyn and Queens, including one in Crown Heights and one in Williamsburg, were victims of ATM card skimming over the last several months. Jim Matera, an executive vice president at the bank, said that 200 customer ATM cards were compromised by thieves.
"ATM card skimming happens when someone puts a device with a mini camera on the ATM which reads the card and captures the data, while the camera captures their PIN," Matera told VIN News.  "They usually put the device in after business hours and once they have the information they replicate the cards and then withdraw funds from customer accounts."
Matera noted that it typically takes several days for the bank's software to spot the fraudulent activity.
"The bank identifies those cards which are deactivated and reissued," said Matera, who noted that at no time was the bank's computer ever breached or compromised.
"No key personal information was divulged and customers are 100 percent reimbursed for this kind of fraud," said Matera.
Apple Bank also deactivated several hundred additional customer ATM cards as a precautionary measure.  Replacement cards have already been mailed out and Matera estimated that affected customers would be receiving them this week, possibly as early as tomorrow or Thursday.
Matera apologized for the inconvenience to customers but noted that this type of activity occurs occasionally at banking institutions.
"I'd like to say it is the last time it is going to happen, but this how people rob banks these days," said Matera.