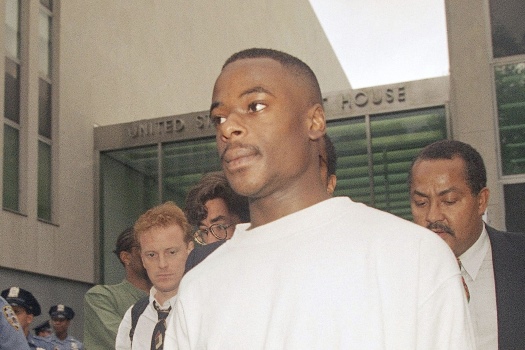 Lemrick Nelson Jr.
Lemrick Nelson Jr., infamous for stabbing Yankel Rosenbaum to death amid the 1991 Crown Heights riots, was arrested for drunken driving after being found passed out with an open bottle of Scotch in a parked car near Newark Airport, The New York Post reports.
From the NY Post:
Nelson was so startled by Port Authority officers waking him that he stepped on the gas to speed away, cops say. But his car went nowhere because the gear was in park.
Nelson, who now lives in New Brunswick, NJ, was spotted by PAPD officers at about 2:10 a.m. Monday parked on the shoulder of Routes 1/9 just south of the airport.
A Breathalyzer administered to Nelson showed he had a blood-alcohol level of .10, above the .08 threshold, leading to charges of DWI, reckless driving and possession of an open alcoholic beverage in a vehicle.