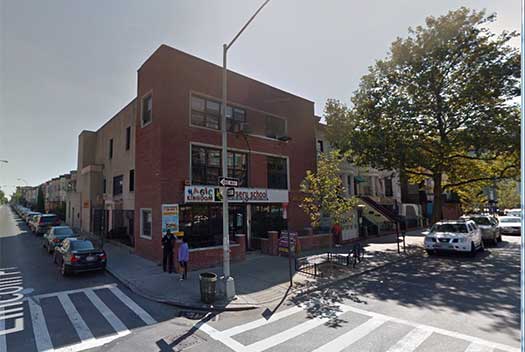 JEM to Buy Shuttered School on Kingston Ave.
The owners of a long-shuttered Kingston Avenue school building have reportedly signed a contract to sell the property for approximately $3,000,000. The buyer is reported to be Jewish Educational Media, who may be planning to open a museum dedicated to the Rebbe.
Shmais.com reports that JEM entered into contract to purchase the 3-story, 9,000 square foot building for close to $3,000,000.
The building, located at 275 Kingston Avenue, sits on the corner of Lincoln Place, just one block from 770 Eastern Parkway. It was home to the Magic Kingdom Nursery and Arista Prep School up to its closing a number of years ago.
Shmais quotes sources as saying that "there is a plan on the table to open a small museum on the Rebbe on site."
This would be the second property that JEM is purchasing on the block. Back in 2011, they purchased 287 Kingston Avenue for $435,000. The building sits mostly gutted, with construction fencing and scaffolding surrounding the front of the property.