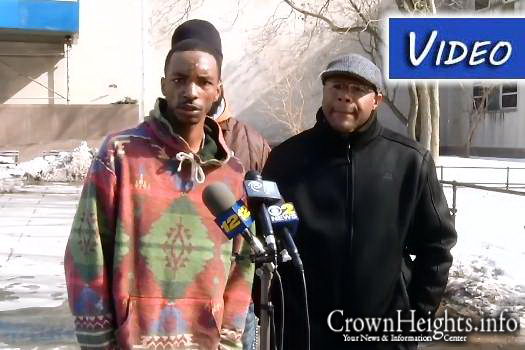 Man Says Cops Beat Him Outside 71st Precinct
A Crown Heights resident is claiming that an NYPD officer beat him after complaining about receiving a parking ticket.
Duwon Jackson says he has cuts and bruises on his body, in addition to being severely choked by an NYPD officer.
Jackson says he illegally parked Tuesday in front of a Popeye's on Utica Avenue and Eastern Parkway. He says another person was still in the car, but the officer gave him a ticket regardless.
Jackson adds that he went to the 71st Precinct to talk to an officer about the ticket, and after initially refusing to give them his ID, he left the building to get it from his car to hand over to the officers.
Jackson says 10 white officers followed him outside and beat him in front of the 71st Precinct. He was taken to Kings County Hospital for his injuries.