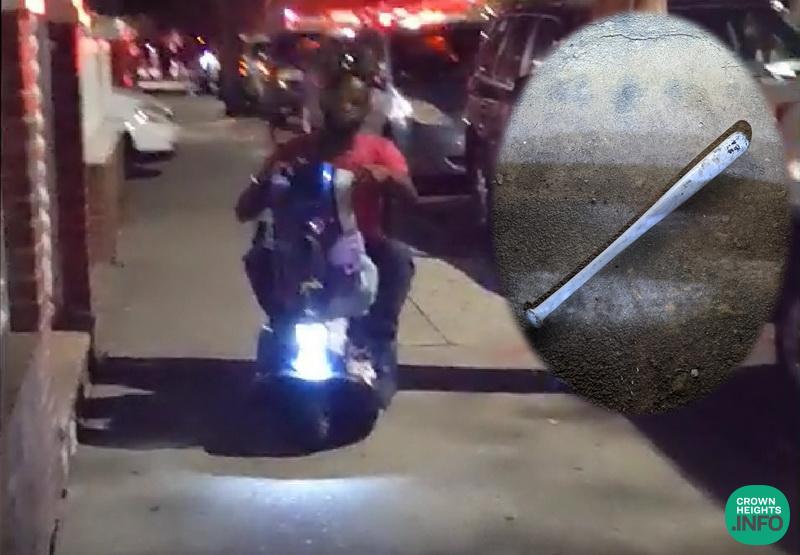 Police Don't Respond After Lubavitcher Threatened, Assaulted Near Crown Heights
by CrownHeights.info
Hours after being followed home, threatened, and assaulted, a Lubavitcher resident of East Flatbush was still waiting for the police to come, but apparently they had better things to do.
The victim, who spoke with CrownHeights.info on condition of anonymity, said that the incident began Tuesday after a vehicle crashed near his home, bringing many people, the victim included, to see what had happened. It was there that a man riding a disability scooter suddenly accosted him.
"He accosted me on the street and called me "a dirty Jew" and said that he would murder me," the victim said. "So I just continued on my way home, but he followed."
The encounter was just the first of the night, with the man again accosting the Jewish victim around 8:30pm near his home in East Flatbush, but this time, things got physical.
In a video that the victim was able to record of the second incident, the scooter riding assailant rode past the victim, cursing and threatening him, calling him a snitch and threatening him with violence. Then he doubled back and hurled a wooden bat at the victim, striking his shoulder and narrowly missing his face and serious injury.
Note: This video has been muted due to obscene language.
Afraid for his life, the victim dialed 911, and waited. Then he waited some more. Around an hour after the incident he received a call back from an officer of the 67th Precinct.
"The police officer [on the phone] asked if I was ok, to which I answered No," the victim told CrownHeights.info, already hours after the incident. "He said they would be coming by my house, which has not happened yet."
At 3:24am, seven hours after the attack, the police again made contact, calling the victim on his cell phone. But the victim had already firmly locked all his doors and went to sleep.
"There is no comfort of protection from NYPD when getting hit with a baseball bat in what maybe a potential hate crime," the victim said. "I wonder what would happen if I gave this man back his bat using the same language and delivery. I'd be front page famous."
Instead of violence, the victim chose the lawful and peaceful route of dealing with the attack. But responding to a 911 call for an assault with a threat to life with a phone call and a seven hour response? Something went terribly wrong.