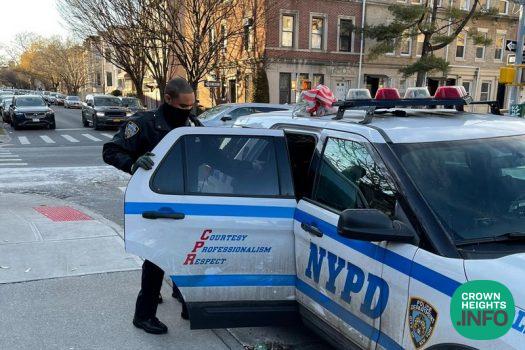 Brutal Beatdown In Crown Heights Ends After Knife-Wielding Assailant Flees
by CrownHeights.info
It's a story straight out of a nightmare.
A truck driver picking up donations from Crown Heights locations found himself the target of a beatdown Sunday from an irate knife-wielding man.
Witnesses of the incident told CrownHeights.info that the knife-wielding man had been in a car behind the truck on Union Street and New York Ave on Sunday afternoon when he and the truck driver got into an argument. The heated words escalated and the driver of the car pulled out a knife and began to pummel the truck driver.
The attack continued as the driver of the truck fell to the floor, with the knife-wielding assailant continuing to punch the truck driver in the head and face.
The assailant then took out his anger on the truck, slashing the tires with the knife before returning to his car.
During the incident, the police had been called, and in just the few moments between the beatdown and the police arriving the assailant fled.
Blocked from behind by another driver, the assailant spun onto the sidewalk and made his getaway down New York Ave. The police arrived moments later, but the man had already disappeared.
New York City EMS treated the injured truck driver and the NYPD is investigating the incident.