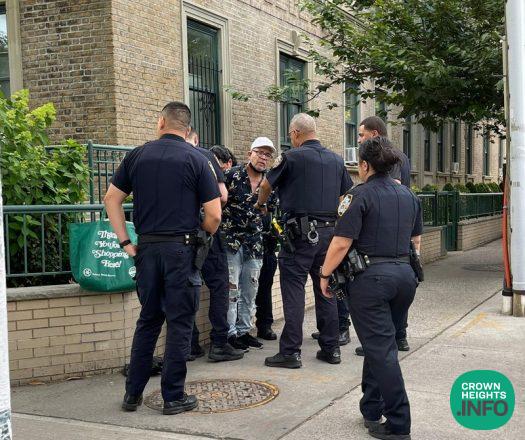 Package Thief Caught In The Act in Crown Heights
by CrownHeights.info
A new day, a new face.
Another package thief discovered the hard way that Crown Heightsers are fed up with having their things stolen when he was spotted, tracked, and arrested thanks to a building resident, Crown Heights Shomrim, and the NYPD.
The thief had entered a building on Crown Street Wednesday afternoon and began shopping around, looking through hallways and looking for a score. He remained unaware though that a person had spotted him lifting some wine from outside an apartment, and set the wheels in motion to catch him.
Crown Heights Shomrim volunteers responded to the resident's call and began following the man as the NYPD was called.
Ultimately the man was arrested by the police for the wine theft as well as other expensive items found on him.