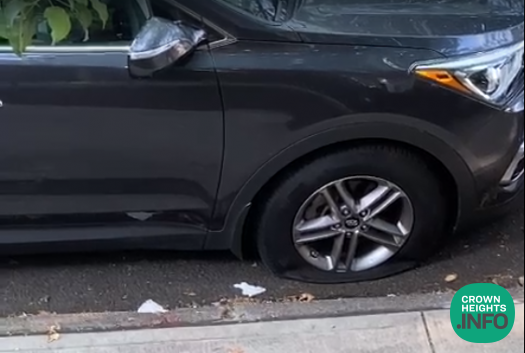 Car Tires Slashed In Crown Heights Overnight
by CrownHeights.info
Some Crown Heights residents found themselves with a hard morning Wednesday when they discovered that no less than three cars had their tires slashed overnight.
The cars had been parked on Crown Street between Schenectady and Troy Aves and had their passenger-side tires slashed by an unknown person.
Such tire slashings have not happened in Crown Heights for a while, but a recent uptick of such incidents has crept up in recent days.