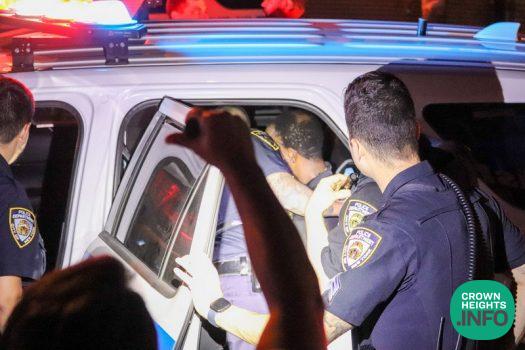 Knifepoint Robber Chased Down and Caught in Crown Heights
by CrownHeights.info
A robber who mugged a person at knifepoint in Crown Heights is in cuffs today after being chased down and caught by officers of the NYPD.
The man had robbed a person near Utica and Eastern Parkway late Monday night only to discover that the police were closer than he had anticipated.
The officers, who had been notified of the mugging, gave chase to the man and caught him just a couple blocks away at S. Johns and Utica Ave.