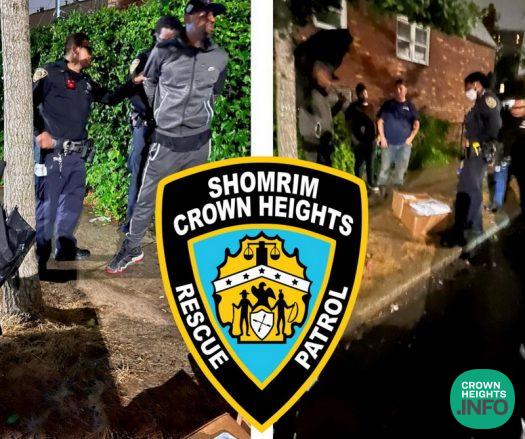 Alert Shomrim Volunteer Smoothly Nets Package Thief In Midnight Theft
by CrownHeights.info
A package thief will be warming the seat of a local precinct Thursday morning after being caught by alert Shomrim volunteers in Crown Heights.
The thief's bad luck started with the fact that Shomrim volunteers are never "off" and a group of volunteers were awake and alert as the package thief made off with two boxes and a package from a neighboring porch.
Seeing the suspicious activity, two of the volunteers stepped out into the rain and began conversing with the thief, smoothly keeping him occupied as a third tracked down the owner of the stolen packages.
Owner now notified, 911 was called, and minutes later the man was in cuffs, having admitted to stealing the packages.
Shomrim gave a shoutout on Twitter saying "Midnight package thief arrested thanks to our alert volunteers and responding @NYPD71Pct officers."