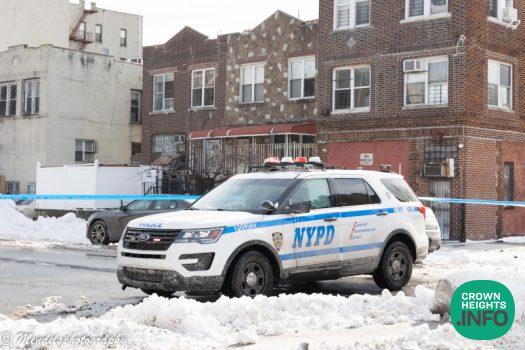 Man Found Fatally Shot On Stoop of Crown Heights Home
by CrownHeights.info
A man was found fatally shot on the stoop of a Crown Heights home Monday morning, shutting down Empire Blvd.
The gruesome scene was found after 10:00am by a Crown Heights resident walking on Empire Blvd between Lamont Court and Kingston Ave. The shocked resident, faced with an unconscious man in a pool of blood on a homes steps, immediately called 911.
The police and EMS arrived to find the man already deceased from a gunshot wound, and immediately closed off the area with crime scene tape.
The man shot was identified as a male black.
According to those living nearby, no gunshots were heard, and witnesses report that a black Mercedes, possibly the victims, was double parked outside the home and possibly still running when the man was found.
The home is a well known trouble location in the area, with drugs and other illegal things a regular occurrence.
During the investigation, police called in ESU for a possible barricaded person inside the home, further blocking off Empire Blvd.