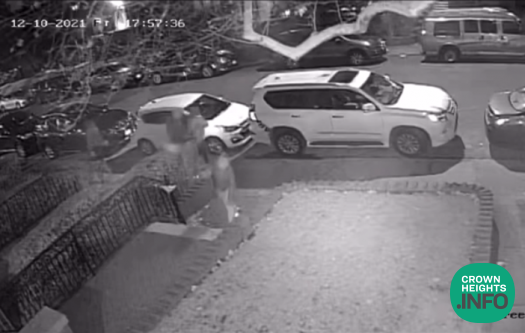 Disgusting Vandalism Hits Crown Heights Block
by CrownHeights.info
A group of youths targeted a Crown Heights street this past Friday night in a disgusting act of vandalism.
The four teens walked along the sidewalk pouring detergent over vehicles parked alongside the street for shabbos, hitting at least four vehicles.
Caught on surveillance camera, the four can be seen perpetrating the vandalism before throwing the bottle of detergent at a Jewish home, splattering the front of the home.
The group then fled, leaving the mess to be discovered by the Jewish homeowner as he returned from shul.
It remains unclear if the victims of the vandalism filed a police report of the incident, or if the NYPD will pursue these youths.