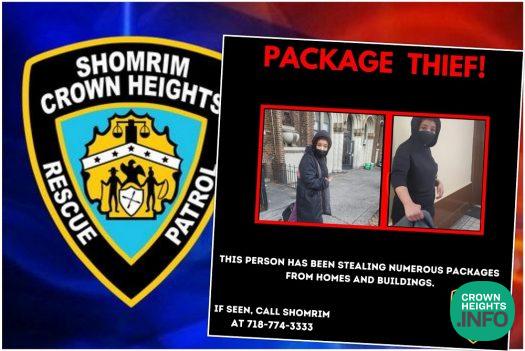 SHOMRIM ALERT: There Is A New Package Thief In Town
by CrownHeights.info
Crown Heights Shomrim alerted the community to a new package thief that has come to town.
The alert, published as a social media image, shows two photos of the masked thief, with a warning to the community.
"This person has been stealing numerous packages from homes and buildings," the alert says. "If seen, call Shomrim at 718-774-3333."
The thief, who appears to be a woman, uses a wheeled handcart to collect the packages.