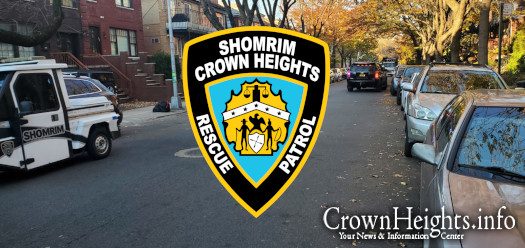 Details on Extensive Crime Spree Emerge In Crown Heights Gunpoint Mugging Incident
by Crownheights.info
The gunpoint mugging attempt that took place this morning on Montgomery Street in Crown Heights was not the first today for the three criminals.
CrownHeights.info has learned that the three criminals began their crime spree in Chinatown, where they began attempting to rob people in a similar manner to what took place in Crown Heights.
From Manhattan, the trio made their way to Brooklyn, where they stole a set of license plates and ended up in Crown Heights.
According to the source, the Crown Heights incident was the 10th known criminal attempt for this crew.
While it has not yet been reported how many of the incidents were successful, the Crown Heights one was most definitely not.
The Jewish victim immediately began fighting back against his mugger, scaring him and his two cronies into fleeing.
Watch video of the mugging attempt in Crown Heights Here.