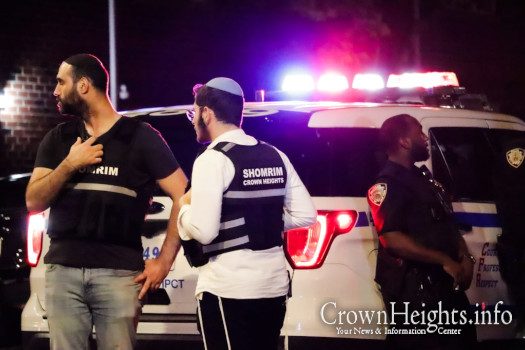 NYPD To Add Extra Patrols Following BB Attack in Crown Heights
by CrownHeights.info
Following an unprovoked BB gun attack on a Lubavitcher Bochur walking on Albany Ave Monday night, the NYPD will be adding extra patrols to help prevent crime in the neighborhood.
"We thank the NYPD for their quick response to the shooting last night, and that they are taking such incidents with the upmost seriousness," said Crown Heights Shomrim Coordinator Gadi Hershkop.
While the attack that took place Monday night appears to be an isolated incident, there has been a significant number of such crimes in recent weeks, and the NYPD is taking them seriously.
Extra police officers will be patrolling the neighborhood, CrownHeights.info has learned, and the NYPD will be showing an increased presence.
As the weather remains warm, porch pirates and other criminals are still hard at work in Crown Heights, and residents are encouraged to remain vigilant and to report any suspicious activity.