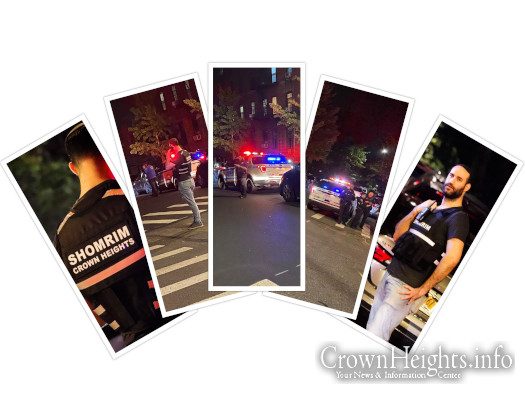 Bochur Shot With Pellet Gun In Drive By Shooting In Crown Heights
by CrownHeights.info
A bochur walking down Albany Ave Monday night was targeted in an unprovoked drive-by shooting in Crown Heights.
According to witnesses, the bochur had been walking to the corner of Albany Ave and Montgomery Street when a black vehicle turned the corner from Albany onto Montgomery, shooting out of the cars window with what is believed to be a pellet gun.
The witness reported that the bochur fell to the floor screaming for help.
Hatzalah, 911, and Shomrim were called, bringing a massive emergency response to the scene.
The bochur was treated for a wound to his head, and was transported by FDNY ambulance to the hospital.
No words were exchanged in the incident, and the police have launched an investigation.
photos by Lazer Esterzohn/CrownHeights.info