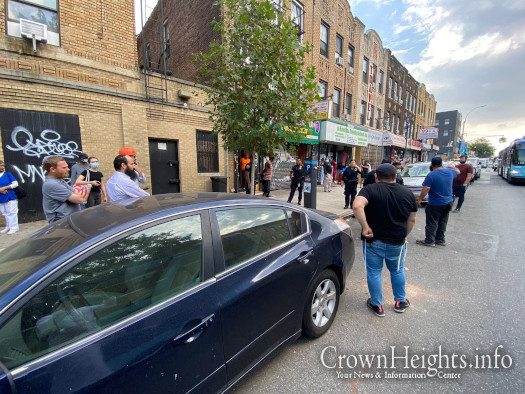 by CrownHeights.info
A Jewish man walking on Utica Ave was targeted and assaulted in a suspected anti-Semitic incident this past Friday.
The incident took place Friday afternoon when an African American man approached his Jewish victim without provocation, punching him in the head and stealing his hat.
Shocked, The Jewish man demanded his hat back, following his assailant as he weaved through traffic on foot and crossed over Eastern Parkway. The Jewish man called Crown Heights Shomrim and alerted 911.
The assailant eventually threw the hat away, but the Jewish man continued following him, quickly joined by multiple Shomrim volunteers.
Followed by his entourage of community members and volunteers, the assailant meandered through northern Crown Heights before being stopped by the NYPD at taser point, ultimately being arrested on charges of assault.
According to those familiar with the situation, the case was sent to the NYPD's Hate Crimes Task Force for further investigation.
Crown Heights Shomrim posted a thank you to the NYPD on twitter, saying "On Friday afternoon our Vol's responded to a frantic call for an assault. Our Vol's were able to spot the perp and he was promptly placed UNDER arrest by
@NYPD77Pct. Thank you to the @NYPD71Pct & @NYPD77Pct for a great response #ItsWhatWeDo #Shomrim #EyesAndEars."