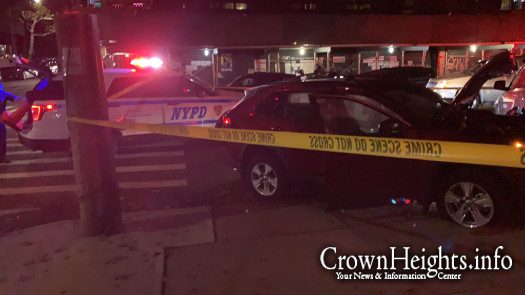 by CrownHeights.info
Police were involved in a pursuit Tuesday night, after a pair of fugitives wrecked their car on the corner of Brooklyn Ave and East New York Ave.
The pursuit appears to have begun a few blocks away before the duo wrecked their car. A mobilization was called, and the NYPD helicopter was circling overhead as the search for the two commenced.
As of the publishing of this article, it is still unclear if the vehicle involved was stolen, or if the police apprehended the fugitives.