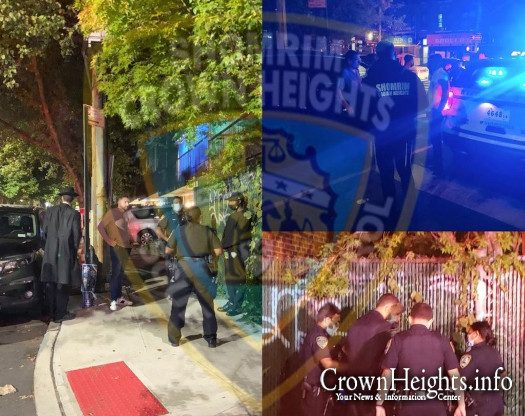 Man Arrested At Crown Heights Simchas Beis Hashoeva For Forcibly Touching A Jewish Woman
by CrownHeights.info
A man was caught and arrested Motzei Shabbos after forcibly touching a Jewish woman at the main Simchas Beis Hashoeva event in Crown Heights.
According to reports, multiple calls were made to Shomrim after stunned witnesses saw a man approach and grab a Jewish woman from behind.
The woman, in her 20's and obviously Jewish, was able to identify the man after Shomrim tracked him from the corner of Montgomery Street and Kingston Ave to Montgomery and Troy.
There the man was detained by the police, and after investigating the incident was placed under arrest for forcible touching.
Thanks to a great response by our Vol's and @NYPD71Pct one UNDER for forcible touching #Shomrim #EyesAndEars #Collabonation pic.twitter.com/GKePttbKHQ

— CH Shomrim (@ShomrimCH) September 26, 2021