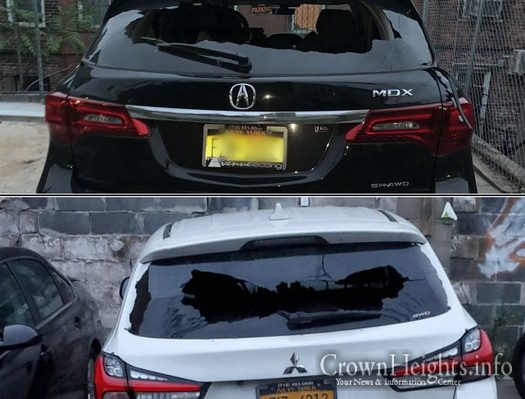 Two Suspects At Large After Breaking Car Windows in Crown Heights
by CrownHeights.info
A pair of vandalizing teens went on an smashing spree Sunday evening, targeting cars parked in a alleyway in Crown Heights.
Crown Heights Shomrim received a call regarding the two teens who had entered the alleyway between Crown and Carroll Street between Troy and Schenectady Ave, where they smashed the rear windows of two vehicles.
Despite a quick response, the perpetrators were already gone by the time the volunteers arrived, followed soon after by NYPD officers.
With just the vandalized vehicles but no owners, the officers were unable to make a report, and are asking the owners of the vandalized vehicles to call the 71st Precinct, or walk in to make a report.