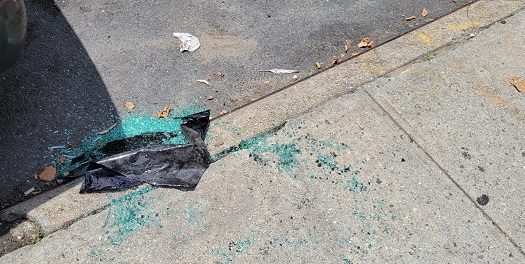 by CrownHeights.info
Multiple cars were reported broken into overnight in Crown Heights, marking a worrying restart to what had been a resolved issue over the past few months.
Two cars were reported as having their windows broken and their interiors rummaged through on Carroll Street overnight, with the first being between Nostrand and New York and the other near the corner of Schenectady Ave and Carroll Street.
In those cases, the thief broke the rear window of the vehicle as a method to gain access, reminiscent of a recidivist burglar who broke into tens of Crown Heights vehicles last year.
Another report involved a car that had not been properly secured, and an opportunist thief hopped inside and stole a bunch of stuff at around 5:50am Sunday morning. The theft occurred on Crown Street between Troy Ave and Schenectady Ave.
CrownHeights.info would like to remind everyone to check to make sure that their cars are secure, and that all valuables have been removed before leaving it for the night.