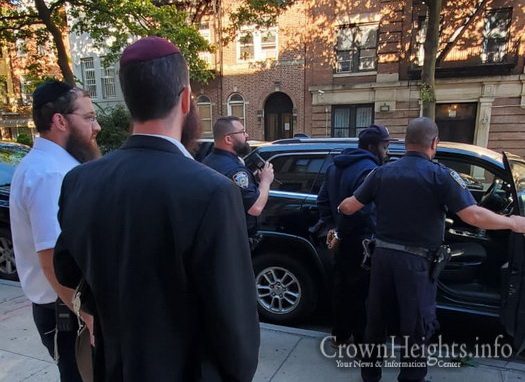 by CrownHeights.info
A car burglar – caught multiple times in the past – was busted again, this time inside a running vehicle in Crown Heights.
An alert Crown Heights Shomrim volunteer recognized the burglar at around 7:00am Wednesday morning as he combed through the area of President Street and New York Ave trying door handles and looking for unsecured vehicles.
Multiple volunteers watched as the thief walked the streets trying vehicle door handles, and followed the man's progress through the community. Ultimately, the thief found his mark in a Jeep that had been left unlocked and running.
Jumping inside the running car, the thief was completely unaware that the Shomrim volunteers were right behind him, and was completely surprised as the volunteers suddenly hopped inside with him and shut off the vehicle.
The burglar was kept on scene until the police arrived, and was arrested by the 71st Precinct.