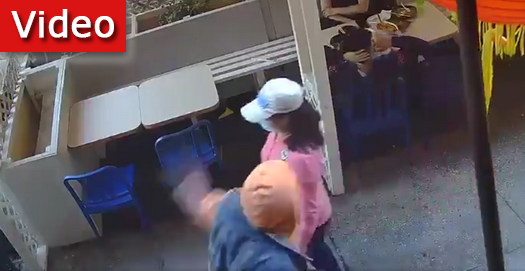 by CrownHeights.info
With the new bail reform laws, justice is a revolving door.
Alexander Wright, 48, was arrested this week for the unprovoked assault on an Asian woman in Chinatown that made headlines as attacks on the Asian community spike.
Video footage from the attack shows as Wright suddenly swings at the woman, punching her in the face and knocking her unconscious.
After being taken into custody, it became apparent that Wright was not a first time offender, with 17 prior arrests including assaults.
"We need help with some of these laws. We cannot be just chasing our tail, catch and release, catch and release," New York City Police Commissioner Dermot Shea said. "What are we doing in society when we're releasing these people right back onto the street within a half–hour? … It's putting New Yorkers at risk."
The Bail Reform Law, which abandoned the concept of cash bail and push offenders back on the streets, have been followed by a spike in crime, especially from those who reoffend.
"What's the common denominator?" Shea added, "People that are arrested multiple, multiple, multiple times and released."
Following the incredibly concerning spike in crime, calls from lawmakers to make changes to the Bail Reform Law has increased, gaining support from both sides of the political spectrum.
This was just sent to me from my constituent. This just happened in my district in Chinatown. He has been arrested and our precinct is investigating. pic.twitter.com/sxNfCbrlza

— Yuh-Line Niou (@yuhline) May 31, 2021